Moorbey'z Blog
Thursday, November 7th, 7:30pm
The Universal Zulu Nation Presents:
Beat This!: A Hip Hop History
(In Honor of the 40th Anniversary of the Zulu Nation and Hip Hip History Month. A portion of the proceeds will go to the Zulu Nation.)
Hosted By PopMaster Fabel with an Appearance by Afrika Bambaataa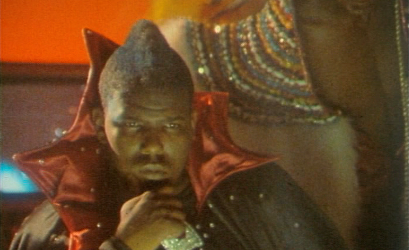 Beat This!: A Hip Hop History
Dick Fontaine, 1984, 60 min.
This tremendous, highly stylized BBC production features dynamic appearances by a veritable who's who of original school luminaries: Kool Herc (in what are perhaps his most revealing and personal public interviews), Afrika Bambaataa and the Soulsonic Force, the Cold Crush Brothers, Lisa Lee, Sha-Rock, graffiti writer Brim of Tats Cru, and Officer Kevin Hickey of the NYPD's infamous Vandal Squad. Rhymed narration provided by NYC broadcasting legend Gary Byrd.
Reception with DJ to follow screening (and wine & cheese tasting for 21+).